DAY 2: A book that you've read more than 3 times.
I'm a big dork. I've read tons of books more than three times. When I really love a series, I can wear out a book. I'm going to list the top 3 that I think I've read the most.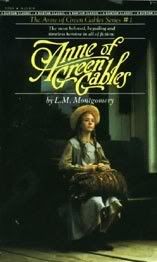 #1 Anne of Green Gables -- Just talking about it makes me want to read it again. This will always be my favorite series. Anne is such a big part of my childhood! Adore it!
#2 Harry Potter-- I've read this series more times than I can count! I like the earlier books the best!
#3 Fifty Shades -- and then I turned bad and fell in love with a very bad boy ;) I'll never admit to how many times I've read this!
..*Erica*..